Dr. Alexander Simeon Masley (1903-1996) was the founder of the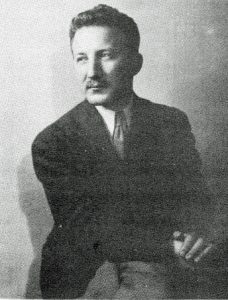 Art Education
Program at the University of New Mexico, then the Department of Art Education, in 1947. Dr. Masley served as the first chairperson of the department from 1950 to 1968 and retired in 1969 as Professor Emeritus.
Dr. Masley was born in Akeley, Minnesota in 1903 and attended the University of Minnesota and the Minneapolis School of Art. He received his doctorate from Teachers College, Columbia University.
The Smithsonian American Art Museum holds five of Dr. Masley's engravings in their collection. Images of Dr. Masley's work can be seen on-line.
The Minnesota Historical Society has 21 works by Dr. Masley in its collection and available on-line.
Another of Dr. Masley's artworks can be seen at askart.