APPLICATION INFO
Master of Arts – Art Education
Before applying to the Master's program in art education, an applicant must have the following minimum academic prerequisites.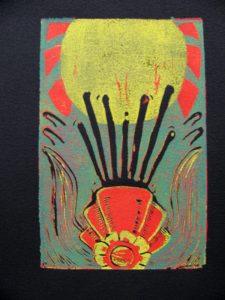 Bachelor's degree from an accredited university, which includes at least 24 hours combined of art, art history, and/or art education coursework with at least a "B" average (3.0 grade-point average GPA);
3.0 overall GPA in the applicant's last two years of undergraduate work.Application to the K-12 art teaching licensure emphasis requires additional prerequisites. Also see the appropriate sections of the University Catalog for general prerequisites and application procedures for graduate study at The University of New Mexico.
APPLICATION PROCESS
Applicants must have completed 18 of the required art prerequisites prior to admission. Application to the K-12 ART TEACHING LICENSURE EMPHASIS requires additional prerequisites. See the appropriate sections of the University catalog for general prerequisites and application procedures for graduate study at the University of New Mexico.
Earning a master's degree in art education includes completing at least the following requirements: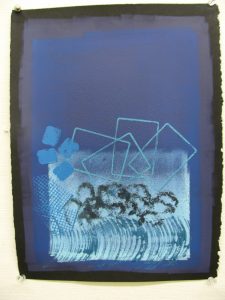 1 – Applying and gaining admittance into the Master of Arts degree program in Art Education
2 – Formation of a graduate faculty committee on studies (including an advisor-chairperson), which helps the student plan a graduate program of studies and conducts the student's master's examination
3 – In consultation with the student's committee on studies, submits for approval a planned program of graduate study (course work) which is called a Program of Studies
4 – Completion of the planned program of studies with at least a "B" average
5 – Plan I candidates: Completion and acceptance of a master's thesis
Plan II candidates: Passing a written master's examination
6 – Exhibiting at least one artwork done during the Master's program in the annual Graduating Students' Exhibition, which is held every spring
7 – Fulfilling miscellaneous requirements unique to each student's program of studies (see the appropriate section of the UNM General Catalog – Master's Degrees – for general and specific requirements for a Master's degree).
WHAT YOU NEED TO APPLY
1.  Letter of Intent – The letter should state whether the applicant is applying for the MA with licensure or the MA without licensure and include information about the applicant's career goals, philosophy on art and teaching, relevant experiences, reasons for applying to UNM and any other information that the applicant feels is pertinent to the application.
2.  Transcripts – A transcript from each academic institution the student has attended must be mailed to the Office of Admissions.
3.  Resume
4.  Letters of Recommendation – Three letters of recommendation from those in supervisory positions must be on file (EX: professors, cooperating teachers, work supervisors, etc.).
5.  Images of Arwork – The applicant must submit ten (10) images of artwork.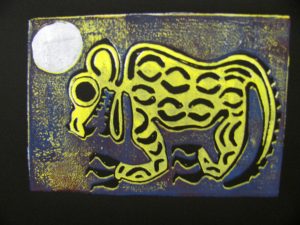 If you are interested in more specific information about the Master's program in art education and/or applying, request information from:
Art Education Program
MSC05 3040
1 University of New Mexico
Albuquerque, New Mexico 87131-1231
505-277-4112
art255@unm.edu
Apply for MA – ONLINE here
Application DUE DATES
Fall Semester – March 30
Spring Semester – October 30