MASLEY ART GALLERY MISSION
The Masley Art Gallery, under the direction of the Art Education faculty, exhibits art for four purposes that reflect various aspects of art education.
1 – We invite art education students to show their art to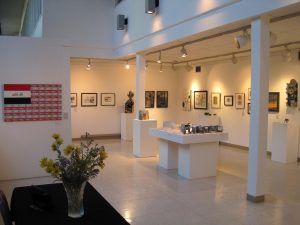 express and enhance their learning.
2 – Faculty members exhibit their art works to share their
creative research.
3 – We invite art teachers, school-age students, and other
community members to display their art for special shows to
offer opportunities for the university community to
experience their art and insights.
4 – Finally we organize or host exhibitions to provide
knowledge, experiences, and service to the university
community regarding contemporary topics in art and art
education.
Director of the Masley Art Gallery – Karen Mazur
Masley Gallery Schedule 2017-2018